26 YEARS OF EXPERIENCE HAS SAVED HOMEOWNERS
PURCHASING FACTORY DIRECT THOU$AND$ OF DOLLAR$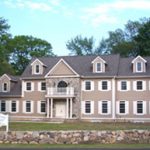 Modular Home Factory Direct is based in Central New Jersey. Our service area extends to twelve states on the East Coast. Looking to re-build with a modular home in North Carolina? Contact Us.
We are a network of professionals making it possible for you to purchase a modular home factory direct saving you thousands of dollars. We are the only true factory direct sales company available today that enables the homeowner to purchase their Modular units directly from the manufacturer. A Modular Home Factory Direct invoice and Factory Direct Service along with the savings of thousands is only available through Modular Homes Factory Direct.
Services include pricing, ordering, customizing floor plans, or designing your own floor plan if you have something special in mind. Our field representatives conduct courtesy inspections monitoring your progress and readiness for delivery.
Modular Home Factory Direct sales associate coordinates with you, the home-builder, and the construction loan company your readiness for the delivery and set assuring that the manufacturing of your modular units are on schedule and ready for delivery. With our guidance and our representatives' years of experience, you will relish in the self-gratification of building your own home. And best of all you save thousands by general contracting it yourself. We offer a Modular Home Equity Kit with DVD and manuals to provide you additional resources on the process, pricing, procedure and construction. We have a courtesy Subcontractors Referral Network (limited service areas) available for your convenience if needed. You can also take advantage of 80% land acquisition mortgage programs available to help you purchase a lot if it is necessary and 100% construction financing to qualified buyers.
OUR SERVICE SAVES YOU THOUSANDS OF DOLLARS.
Our fee is paid by the factory and most of all we are proud of our product. The quality of your new home and our program is designed to help you complete your project. We are confident that after you purchase the Equity Kit and review our program you will feel the same.
WE SERVICE: NJ, NY, DE, PA, RI, VT, MA, CT, MD, VA, and WV.
SAVE THOUSANDS OF DOLLARS TODAY!!!
---
Build Today the Modular Home Factory Direct Way